THE SORCERER'S APPRENTICE (2010)
The Sorcerer's Apprentice (2010)
Tagline
It's the coolest job ever.
Character
Balthazar Blake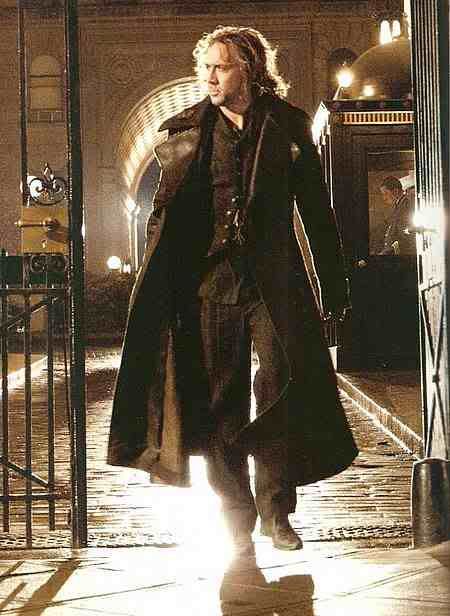 "Everything you thought you knew about the world… is about to change."
Director
Jon Turteltaub
Producer
Jerry Bruckheimer
Writers
Matt Lopez
Lawrence Conner
Mark Rosenthal
Doug Miro
Carlo Bernard
Johann Wolfgang Von Goethe (original poem)
Co-stars
Jay Baruchel
Alfred Molina
Teresa Palmer
Monica Bellucci
Movie Synopsis
Balthazar Blake is a thousand year old ancient Master Sorcerer in Modern Day Manhattan, waiting for the day he finds Merlin's descendent, the Prime Merlinian, the only one who can save the world from the gathering forces of darkness.
When Balthazar finds Dave – an unlikely and at first unwilling candidate – with the help of the magical dragon ring, he knows that after searching all over the world for so many years, he has atlast found The Sorcerer's Apprentice.
A magical battle of good against evil in the form of the 'Merlinians' versus the 'Morganians' unfolds, as old enemies Balthazar and Horvarth, both try to take hold of the 'grimhold', a wooden nesting doll of many layers where Balthazar has previously trapped evil sorcerers and Morgana, who uses magic for power rather than for the good and intends to destroy the world.
Interesting Facts
The Sorcerer's Apprentice is an elaboration and homage to the original segment in Disney's magical and classic movie, 'Fantasia', itself an adaptation of a Goethe poem.
The idea for 'The Sorcerer's Apprentice' movie also came in part from Nicolas Cage's love of the Arthurian legends.
The Rolls Royce Phantom that Master Sorcerer Balthazar Blake drives in the movie has a 'Merlin' engine.
Cagealot Castle Review
It's About Time I Came Out and Told Everyone JUST HOW MUCH I LOVE THIS MOVIE!
Official Trailers
Official Site